ASBESTOS REMOVAL & REMEDIATION
Asbestos removal and cleanup is often necessary after a disaster takes place because material containing the potentially harmful material may be damaged or worn down. When this is the case, letting certified asbestos removal and cleanup experts complete the job is necessary. Asbestos removal and cleanup is a complex process that may include:
Sealing the asbestos-containing material with a special treatment

Enclosing material containing asbestos

Removal of asbestos-containing materials that cannot be repaired through sealing or covering
If you are in need of asbestos removal and home or business repair, call the experts at REDS today: 775.372.4741
When Asbestos Becomes a Problem
The word asbestos sparks fear in most property owners, but the need for asbestos removal and cleanup only arises when asbestos-containing material is disturbed. Disruption of walls, ceilings, flooring from remodeling, renovation, or recovery service can cause the asbestos-containing material to release fibers that pose a health risk.
If you are concerned about asbestos in your home or business, call the removal and cleanup experts at 775-372-4741 today.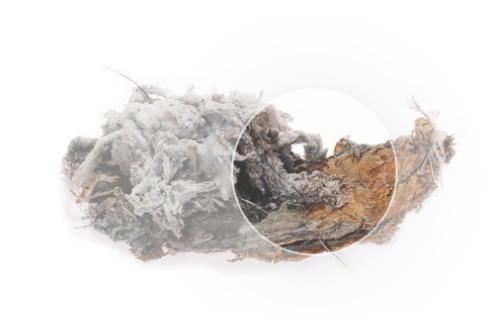 REDS
Asbestos Removal and Cleanup Process
Every asbestos cleanup and removal differs from the next, but the process our team at REDS follows is the same for each property owner.

The first step in asbestos cleanup and removal is the initial call to our experts at 775-372-4741. We are able to respond quickly to your call for help so the cleanup and removal process can begin.

After our team arrives, we assess any damaged material for asbestos and its need to be rectified. We evaluate the situation to determine whether repair or removal is necessary, and the most efficient plan of action for doing so.

Certified Removal
and Cleanup
Material containing asbestos can be harmful to your health if not repaired or removed properly. Our trained and accredited experts tackle the complex process of asbestos removal and cleanup to keep you and your family safe.

Whether the asbestos-containing material in your home or business needs to be sealed, covered, or fully removed, our team at REDS ensures the process is done with a high level of care. We understand that the removal and cleanup process can be disruptive, so we work diligently to ensure your property is restored to its original condition as quickly as possible.

At REDS, we always offer a completeness guarantee with each disaster recovery service we provide. This means your property is brought back to its pre-damage condition, with any home construction or repairs completed in the process. We work with your insurance company directly, so there is no stress or anxiety about out of pocket expenses when asbestos removal and cleanup takes place.
If you have recently experienced damage to your home or business and are concerned about asbestos-containing material in your property, call our asbestos removal and cleanup experts today at 775.372.4741