Dealing with Flood Damage in Your Home or Business
Throughout the Reno-Sparks area, unexpected flooding has the potential to wreak havoc on residential and commercial properties alike. Earlier this year, heavy, persistent rainstorms hitting the snow-covered mountains led to widespread flood conditions, causing washed out roads and failing ditches. Structural damage, destroyed personal belongings, and unsafe conditions inside a home or business may all take place after a flood of this proportion occurs, and leaving many property owners questioning where to go for help. These dramatic conditions caused by flooding present several challenges in the moment, but managing the after effects is less daunting when you know where to begin.
Think Safety First
The first step in a successful flood damage dry out and clean up job is taking the appropriate precautions to ensure the safety of the home or business. It is beneficial to turn off the electricity and gas from the main source first, but keep a few things in mind throughout the process.
It is not safe to handle electrical appliances with water around unless you are properly insulated; if you're unsure or don't feel comfortable doing this, leave it to the specialists to manage.
You will want to assess the damage to your property as soon as it is safe to do so, but take care not to disturb the area if at all possible. Water-damaged belongings and structures can be dangerous to handle without a professional touch. It is also possible that flood water results in mold that, when disturbed, can spread to other areas and negatively impact your health.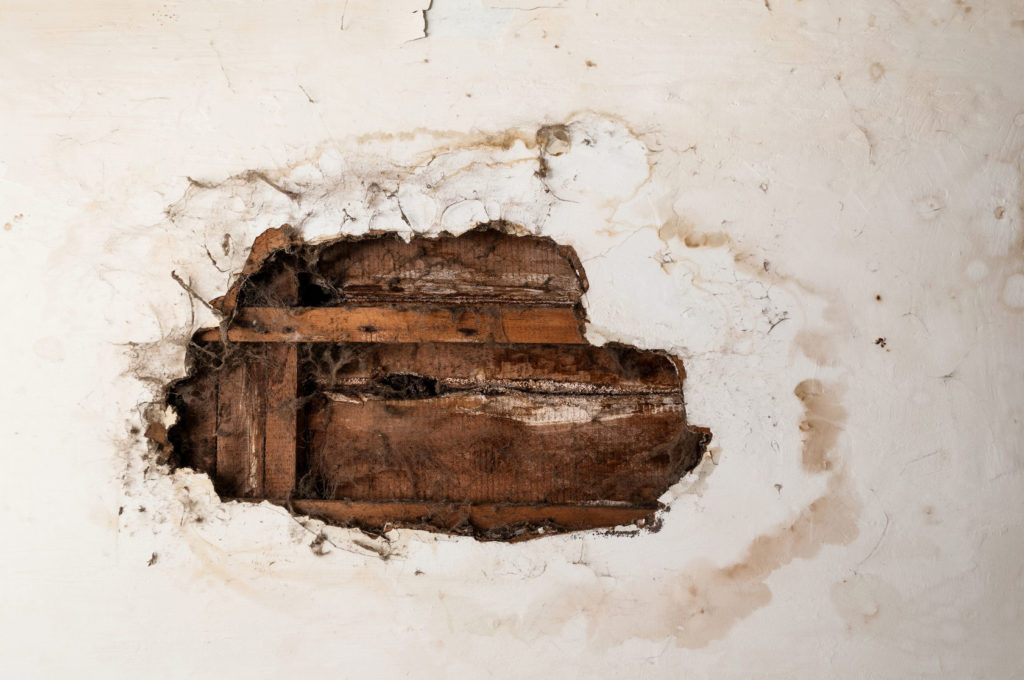 Contact Your Insurance Company
After water damage from flooding happens, it can be tempting to start removing items from the space in an effort to salvage some of your belongings and begin the cleanup process. Before taking that step, contact your insurance company to let them know the extent of the damage. Take photos or video of the area impacted by the flood, and document what you believe to be affected by water without moving anything just yet. Your insurance company needs this information before the cleanup begins, so the claims process is as accurate and most importantly, timely as possible.
Get in Touch with the Right Specialists
Cleaning up after flood water has entered your property is a significant task that is not safe to go alone. Getting in touch with the right specialists is crucial to starting the finishing the job the right way.
You can contact our team at REDS immediately after flood damage to start the process of assessing the damage and developing a plan for the dry out and clean up.
Flood damage requires the removal of any standing water as well as the excess moisture that may have seeped into the structure, flooring, walls, and personal belongings to ensure no mold has the opportunity to grow or spread throughout the property. From there, our specialists thoroughly clean and sanitize the area impacted by flood water, and restore the property back to its pre-flood state.
Water damage from a flood can be devastating, but with the right help, your property and your life can be back to normal in a minimal amount of time. At REDS, we offer a completeness guarantee that provides peace of mind throughout the entire process. This means we work directly with your insurance company from start to finish, ensuring your home or business is fully restored without any out of pocket expense.
If you've experienced water damage due to a flood, get in touch with our team of specialists today at 775-372-4741.